Manufactured Automatic Self Leveling Ld Green Beam Laser Level


HANGZHOU DEGENERACY LASERS TECHNOLOGY CO.,LTD
Product Information:
3D12Lines Deg Laser Level
This leveling laser generates three green-beam laser lines in 360° laser planes - two horizontal and two vertical. With remote control, users can control the setup of the laser from across the room . The laser employing the included DEG 18650 Lithium-ion battery for extended runtime. The laser has a working range of up to 100 Ft. diameter.
Technical Details:
Working distance
10m
Self-leveling Range
Approx. ±3°
Working mode
Normal
Economical / normal / superbright
Economical / normal / super bright
Laser lines(Optional)
2D-8lines/3D-12lines/4D-16lines
Color beam
Blue/Green/Red
Laser wavelength
515nm
532nm
638nm
Accuracy
±1.5mm/5m
Laser class
Class 2
Working temperature
-10ºC-45ºC
-5ºC-40ºC
-10ºC-45ºC
Storage temperature
-10ºC-70ºC
Operating time
>16h
>35h
>40h
Tripod Mount
1/4"(5/8")
Waterproof Grade
IP54
Power
2*18650 Li-ion Battery
Size(12 Lines)
136mm*82mm*145mm
Net Weight(12Lines)
0.7KG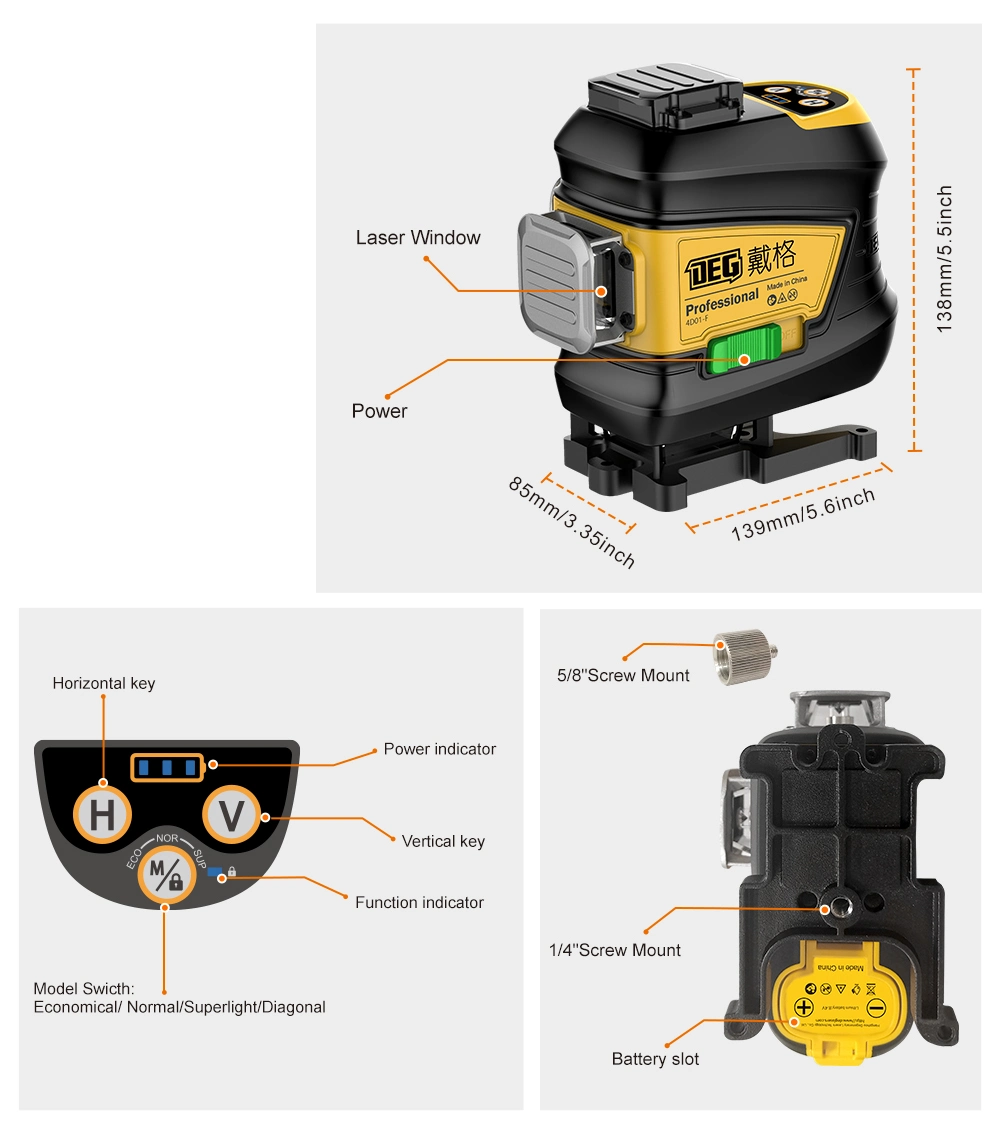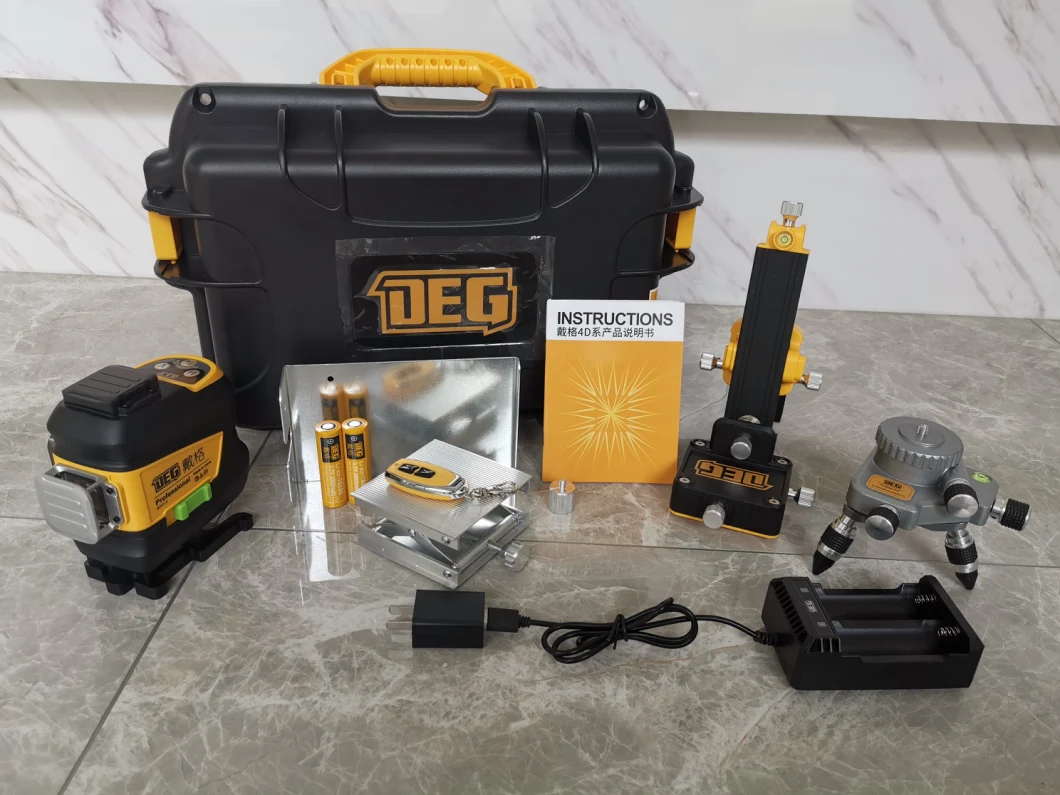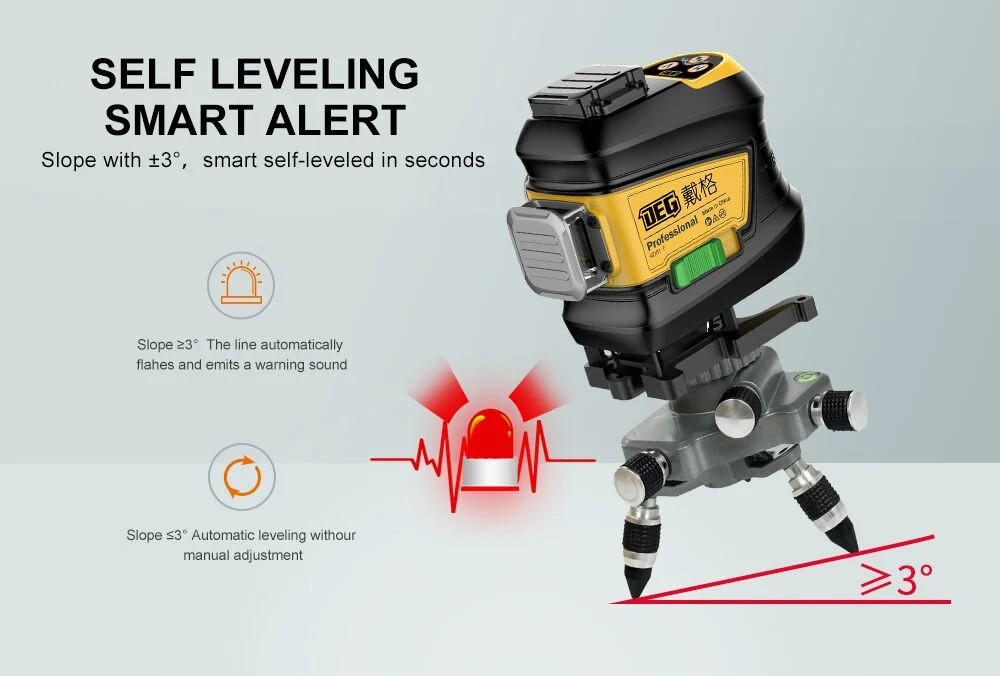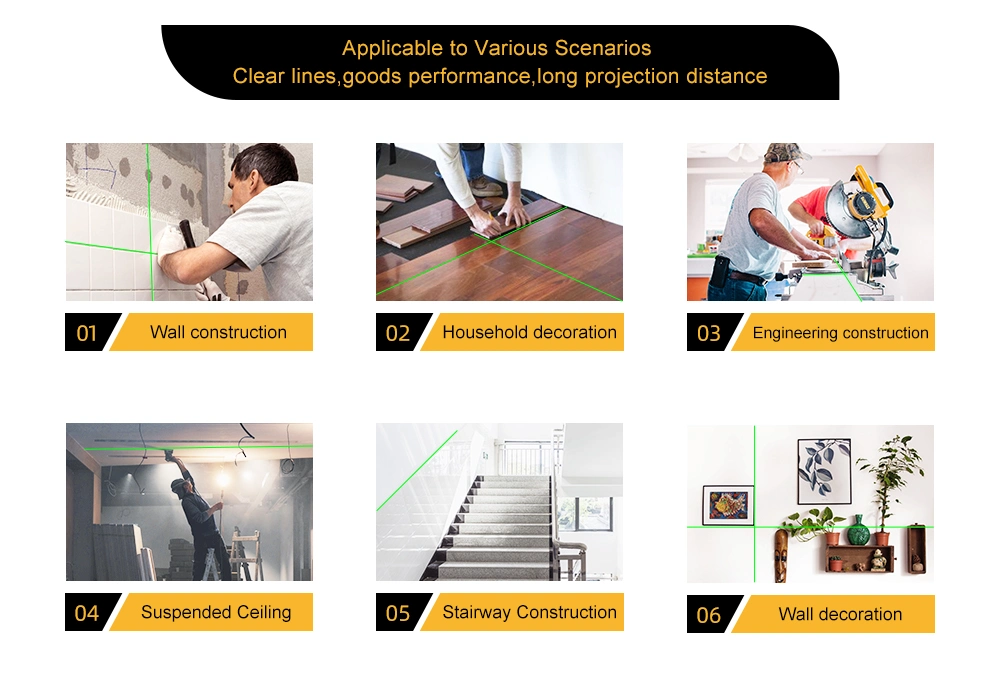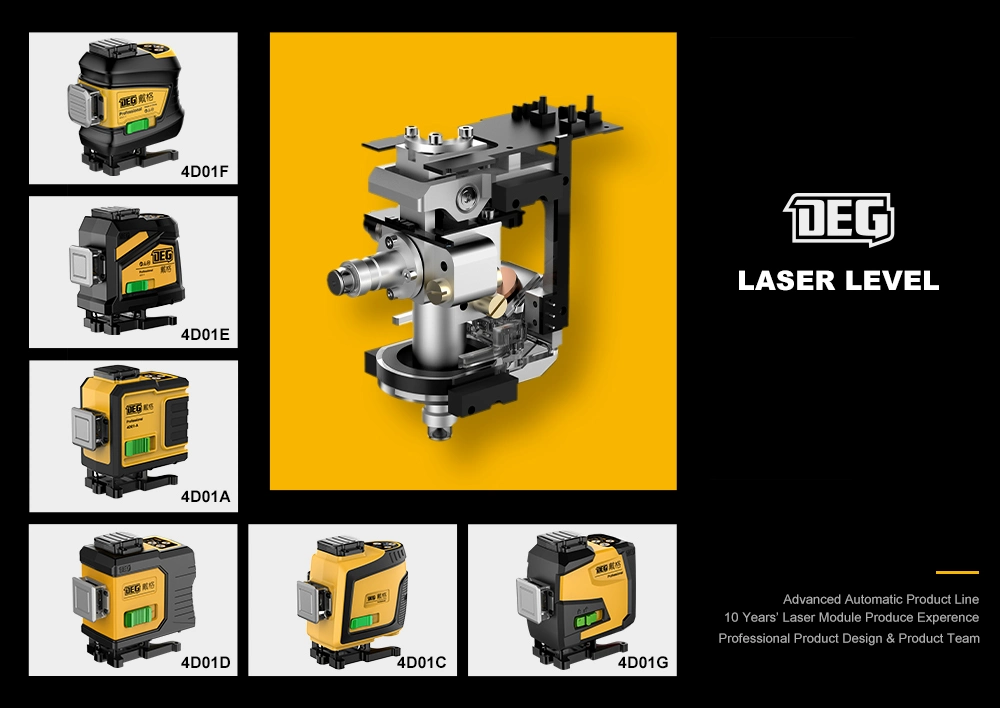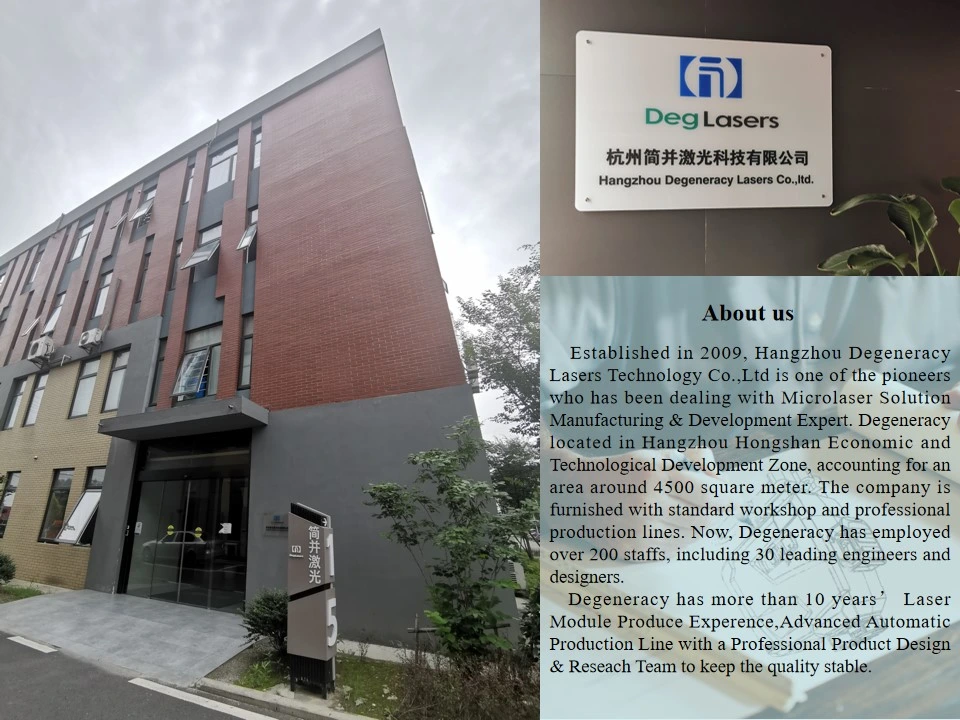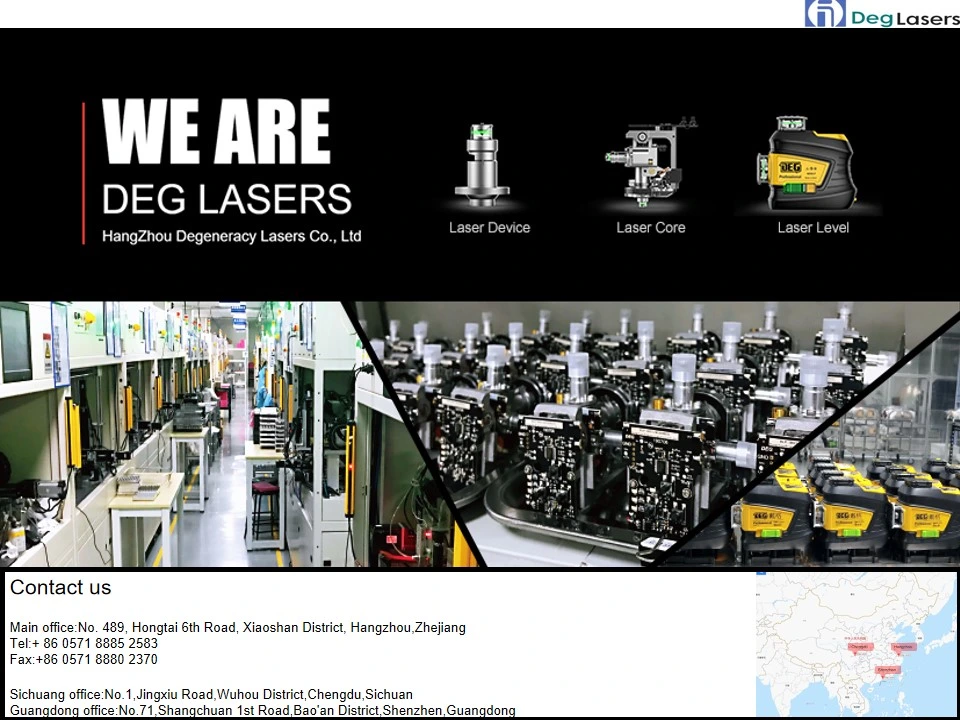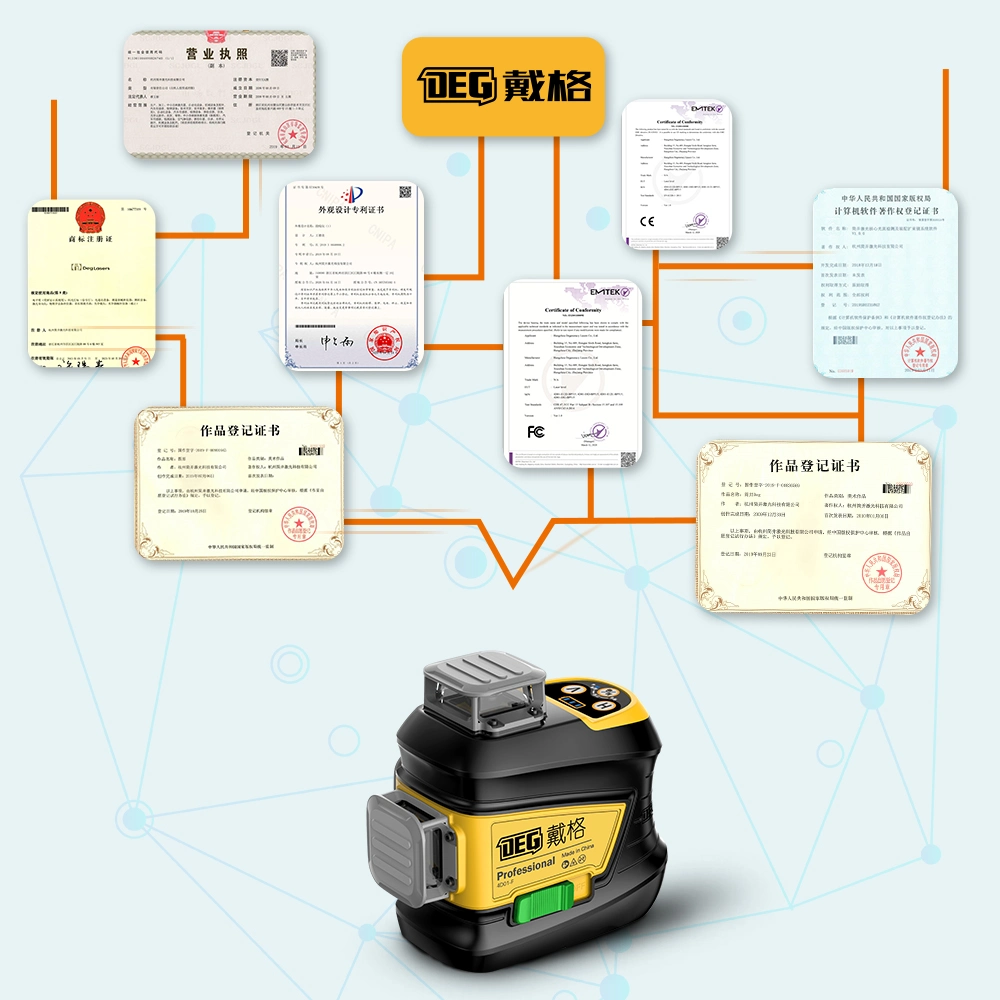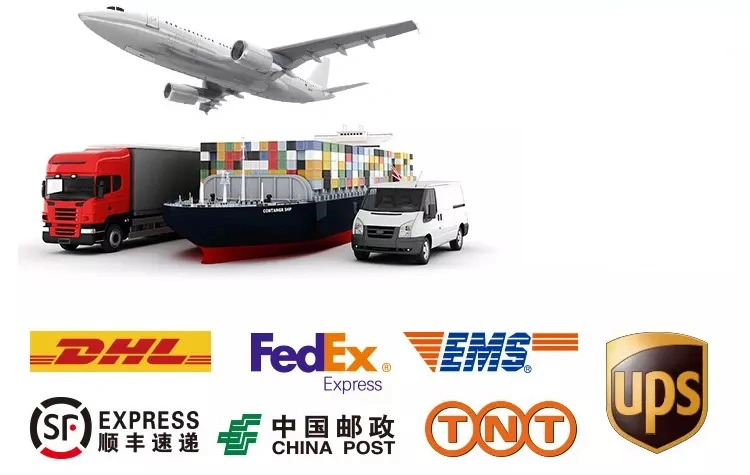 FAQ: